Join us for Summer Reading Madness at the Dassel Public Library!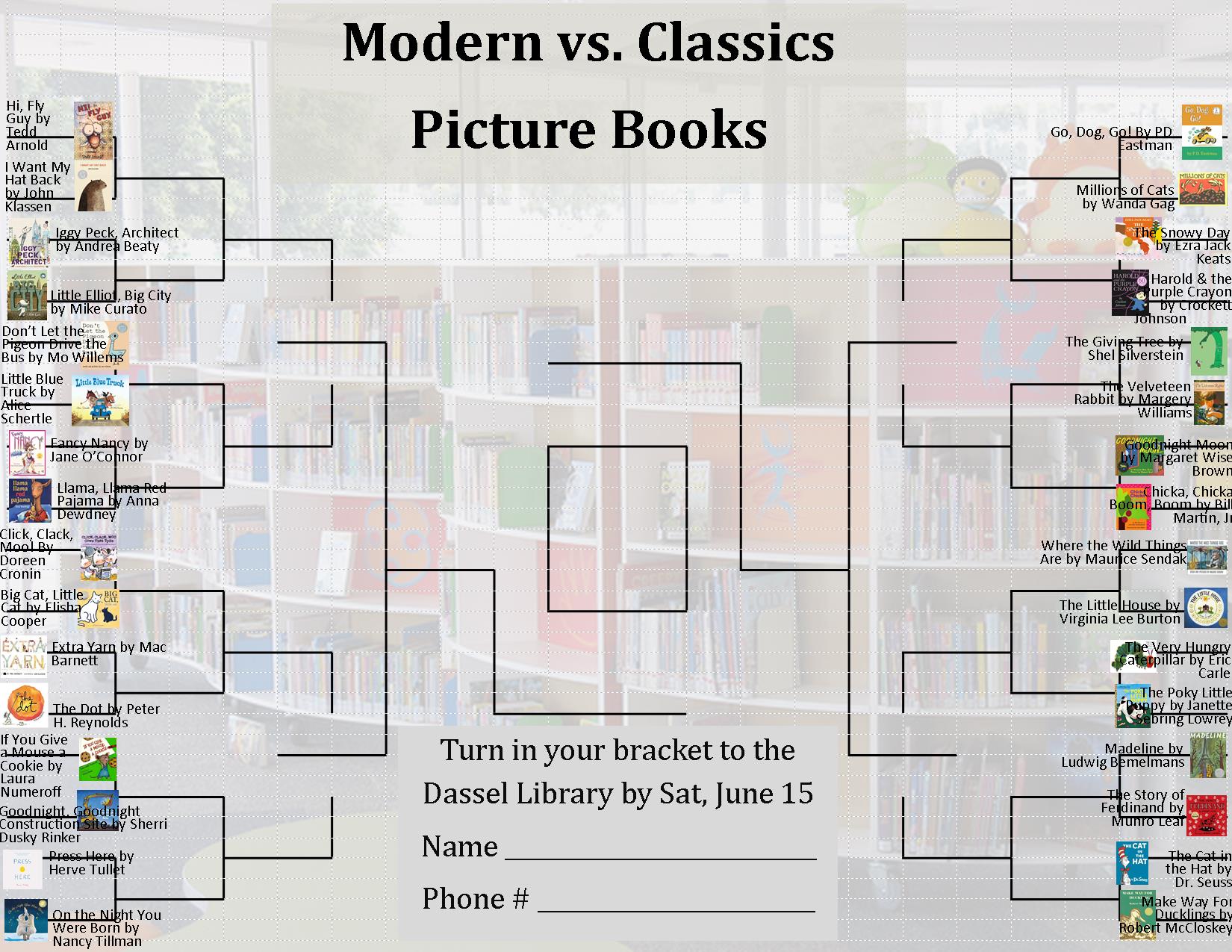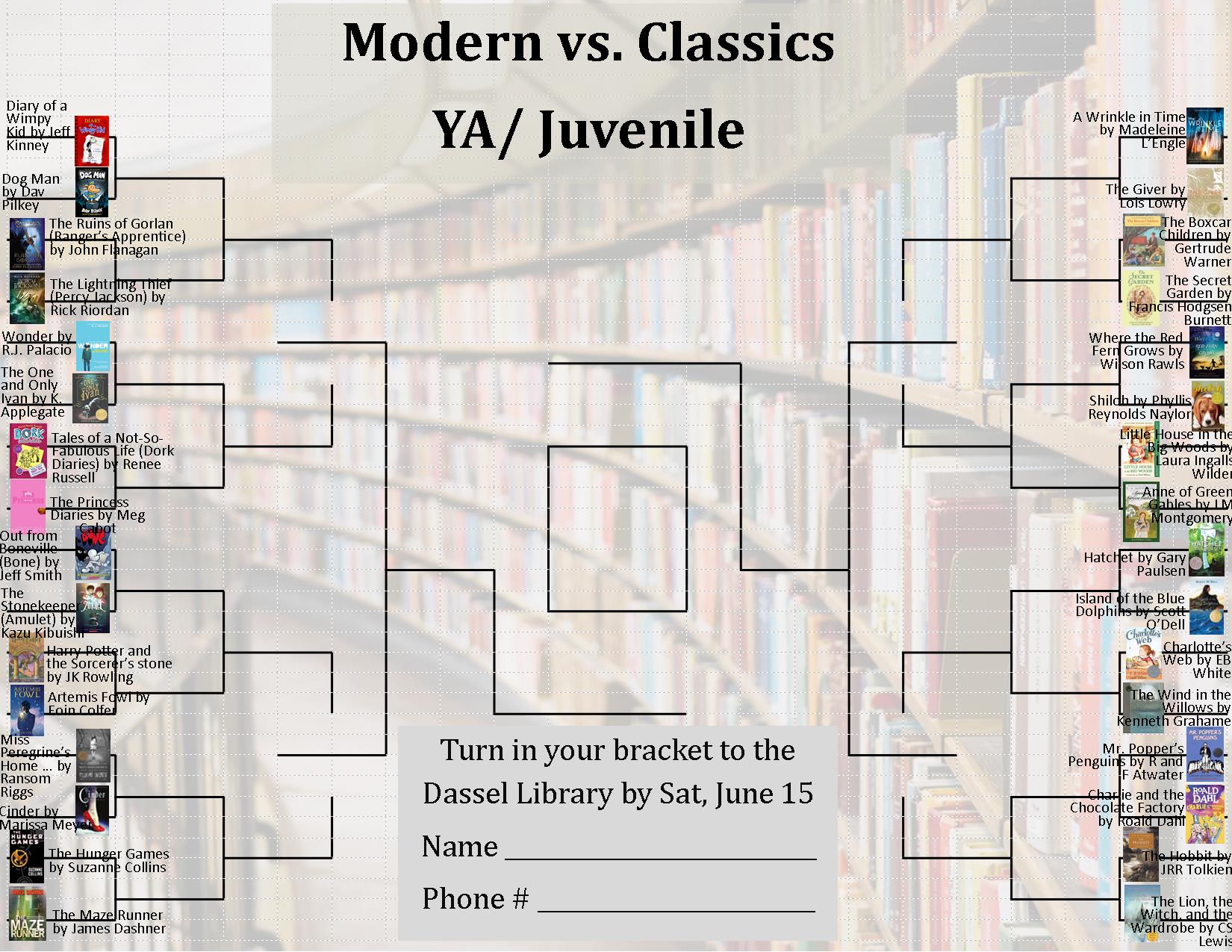 Come into the library and pick up a bracket to fill out or print off the picture from our website and return to the library once you have picked your winners.
There is no rule on how you should pick your winners–choose your favorite books, choose what you think are other people's favorite books, pick everything at random, or any combination thereof.  You do not need to have read all of these books in order to participate. … but we're happy to help you get the books, so you can read them, if you so choose!
ALL Brackets are due by 1 pm on Saturday, June 15th.
We'll begin voting on the brackets on Monday, June 17th at the library and on Facebook.
Voting and bracket sheets are open to people of all ages.
One prize winner will be drawn from participants who end up with the correct book bracket winner* at the end of the summer in each set of the following brackets:
–Modern vs. Classics YA/Juvenile
–Modern vs. Classics Picture Books
Prize: Gift certificate for a FREE 6″ sub from Casey's in Dassel
*If no one has the correct bracket award winner once voting has ended, winners will be drawn from participants who get the furthest without a broken bracket.