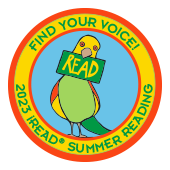 This year's summer reading program theme at the Dassel Library for ages 18 and under is Find Your Voice! The Find Your Voice theme helps the library to encourage summer reading program participants to find the books and activities they love and are most passionate about all summer long, while reading and taking part in activities at the library.
Everyone who signs up for the summer reading program will receive a folder, a bookmark, and a game sheet or reading log.  They will also be able to pick out a book to keep, thanks to donations from the Dassel Community Chest and other local community members.
For ages 12 and under, the program consists of doing the Find Your Voice game.  Children will earn prizes for reaching spots on the game board by reading, attending library events, and being active all summer long.  Each time a child turns in a completed game sheet, their name will be put into a drawing for additional monthly prizes as well as prizes at the end of the summer.
Participants age 12 and up will keep track of the number of hours they spend reading. They will receive a prize for every 16 hours spent reading.  These participants will also be in monthly prize drawings as well as an end of summer reading program drawing.
The library's outdoor story hours will start on Friday, June 9th, at 10 a.m. at the Dassel Bandstand. Outdoor Story Hour will run through Friday, August 18th. In case of inclement weather, Story Hour will be moved into the community room of the Dassel City Hall behind the library.
A special Stuffed Animal Sleepover will happen at the library June 23-24. Children can bring their stuffed animal to Story Hour in the morning or to the library during library hours on Friday, June 23rd. They can then follow along on the Dassel Library Facebook page to see the antics their stuffed animals get up to throughout the evening. On Saturday, June 24, they can pick up their stuffed animal during library hours and will receive a commemorative photo and certificate of participation for their stuffed animal.
The library has a number of programs planned for the summer thanks to funds from the Minnesota Arts and Cultural Heritage Fund: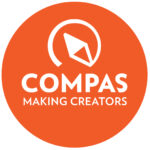 In June, COMPAS Arts Teaching Artist Heidi Jeub will be teaching a Selfies Project Painting Class on June 8th for ages 5 and up. Another COMPAS Arts Teaching Artist, See More Perspective, will be teaching a writing class on June 13th for ages 10 and up called "Exploring Identity through Hip Hop and Spoken Word Poetry." Both of these classes are free, but do require registration as class space is limited. Contact the library to get on the list!
On July 14th at 10 a.m., Climb Theatre will present a show called "The Ant and The Grasshopper" in the community room of the Dassel City Hall behind the library. This show is designed for kids under 10 and will be in place of Outdoor Story Hour that day.
Library programs are free and open to the public. There are a few events that participants will need to sign up for in advance due to limited class space, so be sure to contact the library with questions you may have about participating in any of the programs.
Stay up to date with all of the library's activities by visiting www.dassel.lib.mn.us.
Summer reading kick-off day is Monday, June 5, but children are welcome to sign up at any time throughout the summer.