Dassel Library Book Club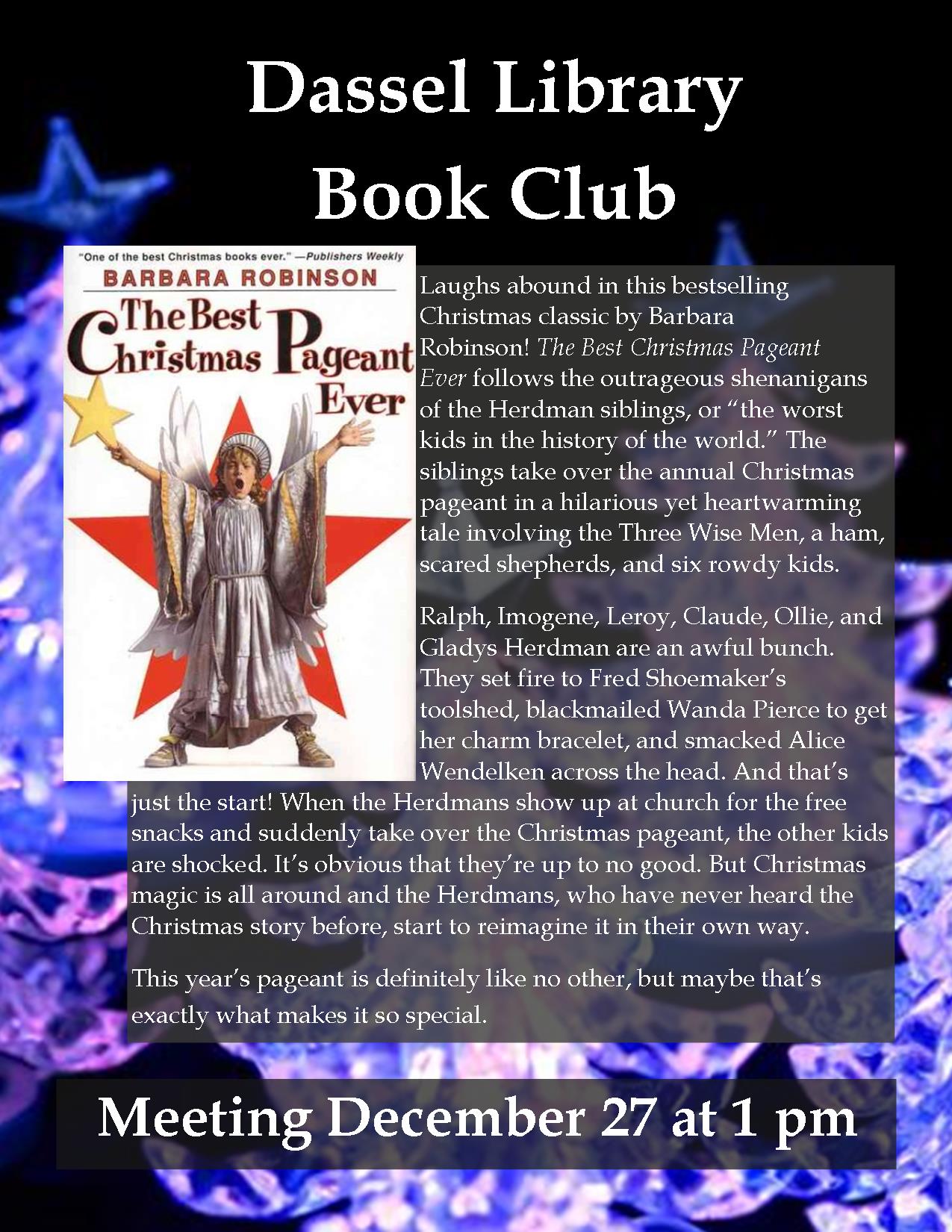 Join us for our next adult book club at 1 pm on Wednesday, December 27th in the library.  Our book this month is The Best Christmas Pageant Ever by Barbara Robinson. Copies of this month's book selection are available to check out at the library.
Take note that our meeting time has changed from Noon to 1 pm.