Magnificent Monday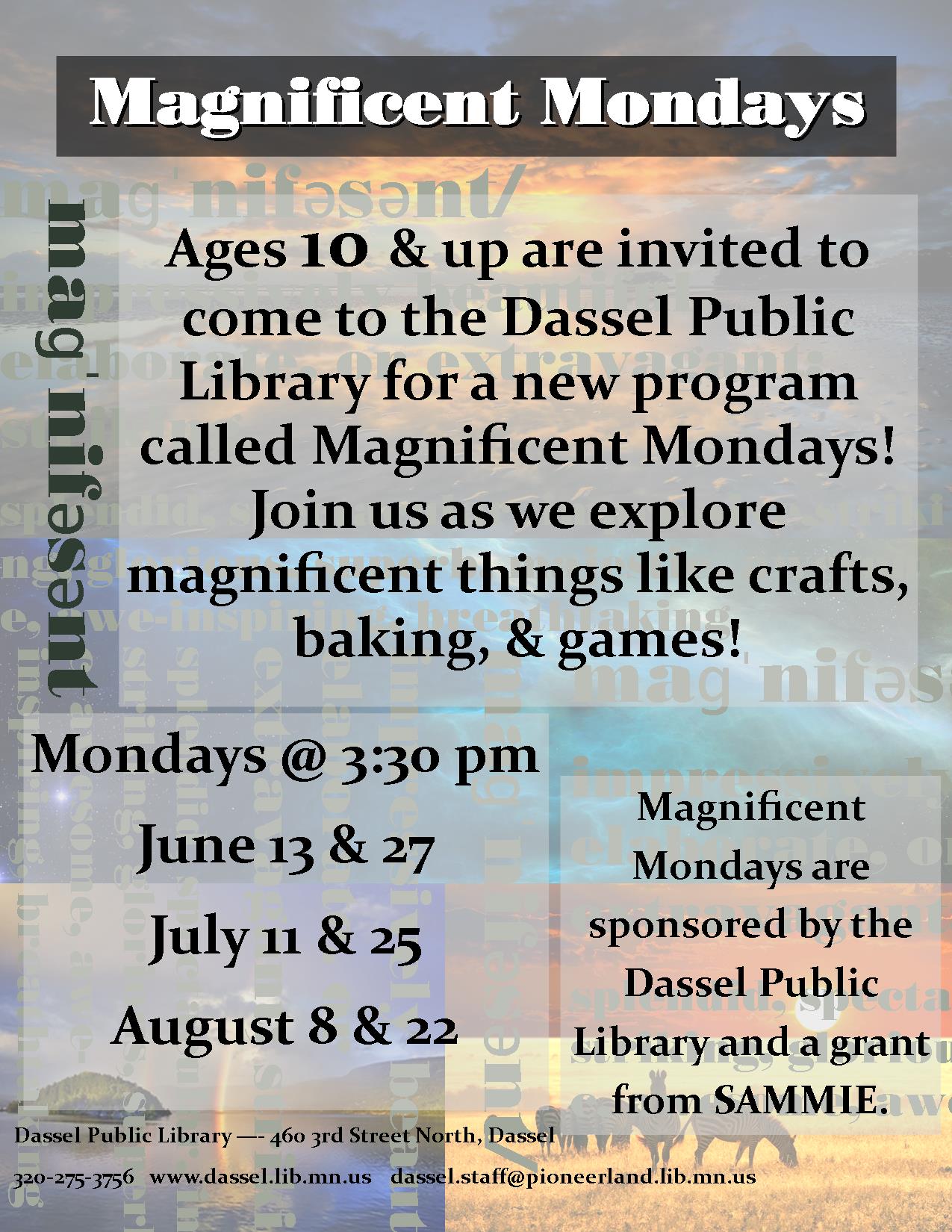 Magnificent Mondays are for ages 10 & up and are held on the 2nd and 4th Mondays of the month at 3:30 pm.
This week we are having ReFIT Instructor, Kelly Babekuhl, come in and do a fun ReFIT dance routine with us for the first half hour of the day.  After that we will be learning to make our own healthy fruit smoothies and snacks.
We will be meeint in the community room behind the library.