Magnificent Monday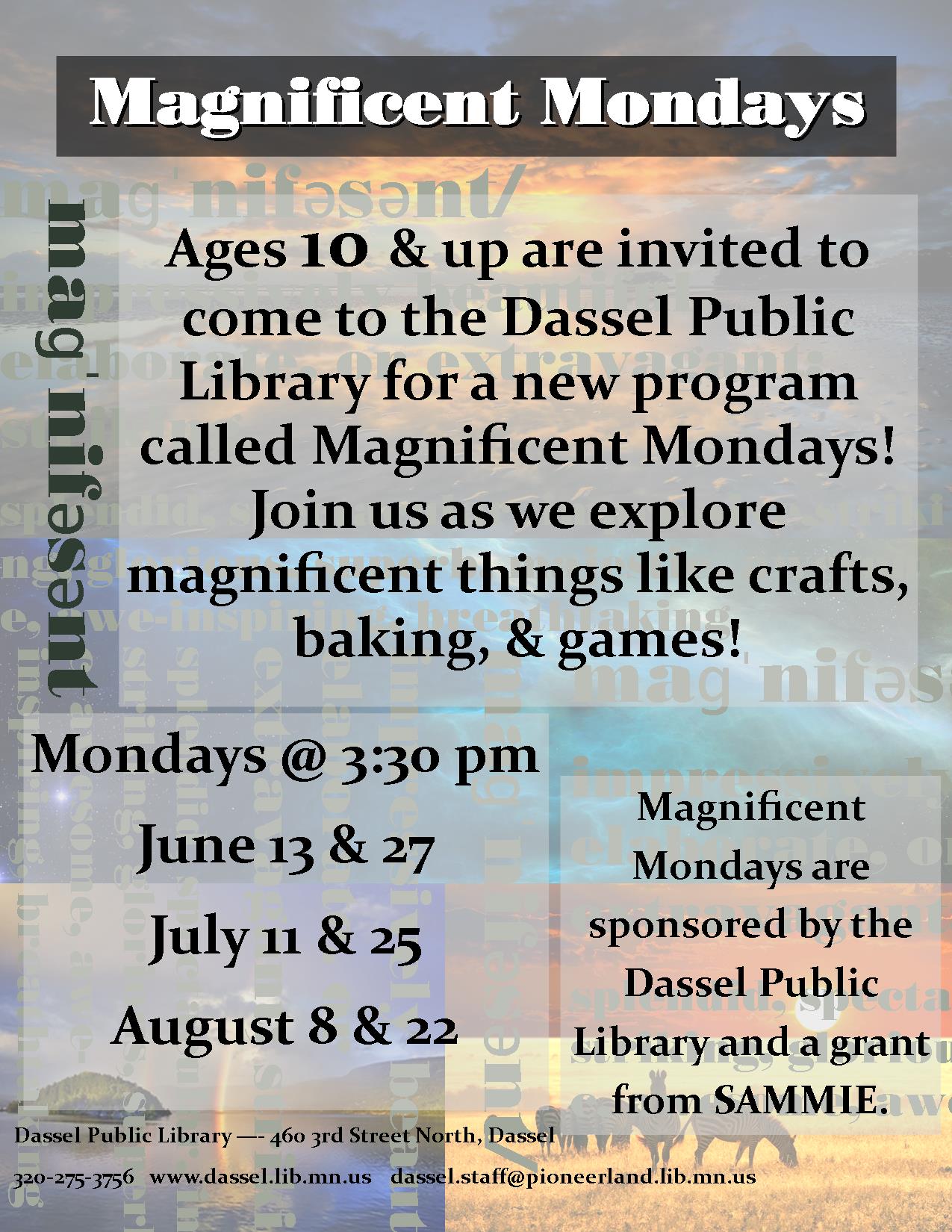 Magnificent Mondays are for ages 10 & up on the 2nd and 4th Mondays of the month at 3:30 pm.
Our first meeting is today!!!  We will be making tie dye socks and bandanas.  It promises to be a lot of fun.  We'll meet in the community room behind the library.  Snacks will be provided.
We can't wait to start this new program.  If all goes well throughout the summer, we will continue doing this on Mondays during the school year as well.