January 2022
At the Dassel Public Library, it's time for a new chapter when it comes to kids' books. Pioneerland Library system has eliminated late fees on all juvenile and teen materials.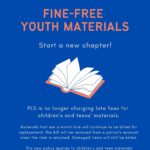 This includes books, CDs, and DVDs with call numbers beginning with E, J, B, and YA. The new policy applies to library materials for children and teens, regardless of the age of the library cardholder. Youth materials that are a month late will continue to be billed for replacement, as will damaged materials. Have old fines on kids' materials? Talk to a library staff member about clearing those.
Dassel Library is now offering laptops for checkout. With a valid library card, anyone can check out a Chromebook for four weeks and take it home. Need internet with that? Mobile internet hotspots are also available to check out for four weeks; they provide wi-fi at home for computers, tablets, and smartphones.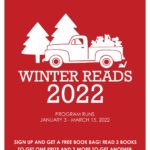 The adult winter reading program is underway at the Dassel Library, running until March 15. Participants in Winter Reads 2022 get a book bag for signing up, while supplies last. After reading and rating three books, participants can choose a prize, and after three more they can choose an additional prize. Prizes this year include coffee mugs, travel tumblers, carabiner key chains, bag clips, lip balm, extra-large candy bars, and book lights. Those who complete the program will be entered in a prize drawing for local gift certificates, sponsored by the Dassel Friends of the Library. The program can be completed entirely via curbside pickup if desired.
Dassel Library's hours are Mondays 2-6 p.m., Tuesdays 2-6 p.m., Wednesdays 10 a.m.-1 p.m., Thursdays 2-6 p.m., Fridays 10 a.m.-5 p.m., and Saturdays 10 a.m.-1 p.m.